What is 'Sausage Castle'? Mike Busey's Strip Club Featured in 'Tiger King 2' Explained
For better or for worse, Netflix has returned to the crazy world of Joe Exotic and Carole Baskin in Tiger King 2.
Following the success of the first season during lockdown, the streaming platform decided to cash in and make five new episodes revisiting the now-iconic figures and the phenomenon of the show.
While Exotic and Baskin remain focal points in the series (despite the latter's refusal to even be in the sequel), there are—somehow—even more eccentric characters that appear in the second season.
One such person is Mike Busey, who appears in the first episode, titled "Beg Your Pardon," where he shows off his so-called "Sausage Castle."
Here's everything you need to know about the self-titled "King Of Rock N' Roll Debauchery" and his party mansion.
Who is Mike Busey?
Busey is the owner of Sausage Castle in Florida, which he claims is the wildest home in all of America.
There he hosts sex parties, works with women referred to as the "Busey Babes," and rents out rooms at high prices to people who want their sexual fantasies fulfilled.
In an interview with Vice in 2015, Busey spoke of how he lived in a trailer with an abusive father, adding that he grew up religious and went to a Christian college before rebelling against it to live the party lifestyle.
Busey claimed it was through the Sausage Castle that he was able to find his own family of like-minded people.
He explained: "I've known different ways of life and different lifestyles growing up, but the Sausage Castle has been the most continuous, steady thing.
"It's going on, like, 15 years now. I've never had anything in my life last this long, not even a Christmas tradition or a relationship—nothing.
"It's one of the few places where I find some kind of sick, twisted contentment and inner joy and peace amid the ridiculousness of what I call my life."
What is the Sausage Castle?
The Sausage Castle is Busey's residence that also doubles up as a party den.
Busey is said to have hosted over 50,000 people in the house, and it has also appeared in shows like Jackass and Girls Gone Wild.
Sausage Castle is modelled to look like Hugh Hefner's Playboy Mansion, and it has its own strip club with built-in poles that is surrounded by church pews covered in pornographic images, according to Vice.
There have been multiple homes named Sausage Castle, and Busey gives each one that name because of the vast number of men who attend his parties.
Tiger King 2 is available to watch on Netflix now.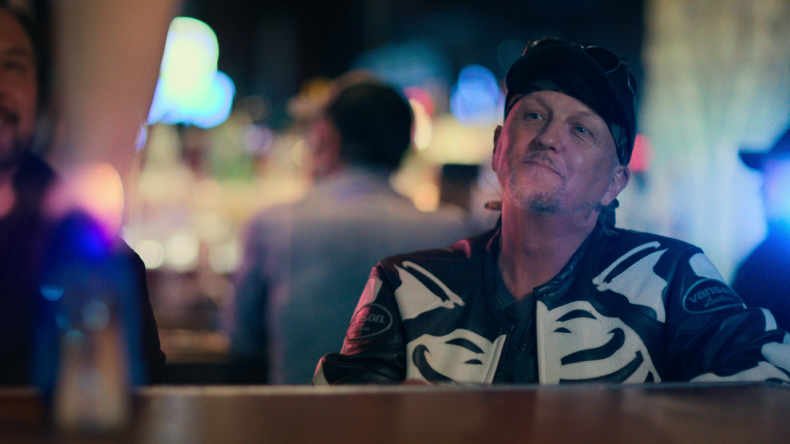 Published at Thu, 18 Nov 2021 10:08:09 +0000
https://www.newsweek.com/tiger-king-2-netflix-mike-busey-sausage-castle-1650619