The Kid Laroi's SNL Appearance With Miley Cyrus a Breakthrough for Australian Rapper
The Kid Laroi performed with Miley Cyrus on Saturday Night Live last night.
But American viewers may not be entirely familiar with the Australian singer and rapper, a 17-year-old who became a star following the release of his 2020 mixtape, F**k Love.
Laroi, whose real name is Charlton Howard, made his SNL debut performing a remix of his song "Without You" with Cyrus, the episode's musical guest, for the first time.
Cyrus teased viewers about the performance with behind-the-scenes clips on her Instagram page earlier this week.
"StOkEd FoR @nbcsnl this week with my boys @thekidlaroi & #elonmusk," she wrote in a caption on the post.
Elon Musk, the episode's host, also tweeted a photo with LAROI and Cyrus, ahead of the episode.
"Without You" is currently number 23 on the Billboard Hot 100 chart, and at the top of Australia's ARIA singles chart.
In recent months, Laroi has performed the hit on The Tonight Show Starring Jimmy Fallon and The Ellen DeGeneres Show. Lyrics from the song also prompted a popular TikTok trend.
The music video for the remix, showing the teenager and 28-year-old Cyrus around a bonfire and dancing on a truck in a parking lot, was directed by Cyrus and premiered last month.
Before Cyrus, Laroi collaborated with artists including Juice Wrld, opening for the late rapper during his Australian tours in 2018 and 2019.
He also featured on a Justin Bieber song, "Unstable", from the singer's new album Justice, released in March.
Laroi, who grew up in Sydney, told Variety in a recent interview that Bieber was one of his musical inspirations. "It's crazy, that's my boy now," he said.
In Australia, it is Laroi's SNL spot that some believe will cement his status as a global superstar.
The appearance is a "massive moment for Australian hip hop" and will pave the way for other artists, Mike Etheridge, a Sydney-based radio host, told the Sydney Morning Herald.
In his Variety interview, Laroi also revealed that he met Cyrus through Omer Fedi, a co-writer and producer on "Without You."
"We met through Omer because we'd been working together, and we talked about maybe doing a remix of 'Without You,' " he told the magazine. "Omer came to me and was like, 'Hey, would you want Miley to do the remix?' And I was like, 'Yeah, that would be dope.'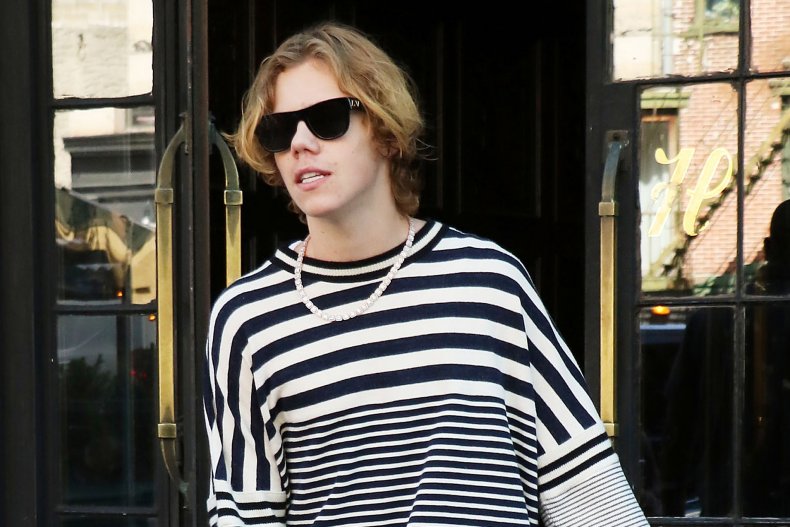 "So we just linked up, met in the studio, she cut the record and then we went and hung out and had a little party."
He added: "I remember when my cousins used to force me to watch Hannah Montana, so collaborating with her was pretty cool."
Cyrus was seen praising Laroi in a clip she posted on Instagram. "What I got from you… when we started working together is that first and foremost you're a f**king songwriter, and not a puppet," she said. "I knew that you're making music for the right reason."
Published at Sun, 09 May 2021 11:11:35 +0000
Attribution – For more Information here is the Article Post Source: https://www.newsweek.com/kid-laroi-australian-rapper-snl-miley-cyrus-1589865