What we learned – Thursday 16 June
So long, farewell, auf Wiedersehen, goodbye.
We're going to put this blog to bed now. Thanks all for your comments, correspondence, (and occasional condescension (you know who you are)).
Before I go, a summary of the major developments today:
The immediate risk of electricity shortages across Australia has receded a little. The Australian Energy Market Operator says reserves have improved, but that it is still "too early to say" when market will return to normal;
Australia recorded 73 Covid deaths, including a child aged under three in South Australia;
But the country could see 15,000 Covid deaths in 2022, a level "way too high" according to a leading epidemiologist;
Long-serving Tasmanian senator Eric Abetz was not re-elected to the Senate, ending a 28-year parliamentary career;
Foreign minister Penny Wong says Australia has "ground to make up" in the Pacific region;
The national jobless rate remained steady at 3.9%.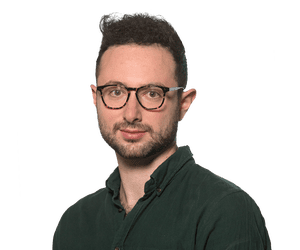 Elias Visontay
Qantas has apologised to passengers after a flight delay left hundreds stranded at Dallas airport for 24 hours with many left to sleep on hard
flooring.
Justin Stevens apologises to ABC staff after report finds workplace racism
The ABC news director, Justin Stevens, has apologised to staff after a "disturbing" report found some Indigenous and culturally diverse staff have experienced racism at the national broadcaster.
"These things should never happen," Stevens said in an email to all news staff on Thursday.
"The ABC will not allow or tolerate any racism in the workplace. Ever. Our newsrooms, teams and workplace must be respectful, inclusive and welcoming at all times of all employees. No one should ever feel that they don't belong at the ABC because of their cultural background."
John Hinckley gains full freedom 41 years after Ronald Reagan assassination attempt
John Hinckley, who shot and wounded US president Ronald Reagan in 1981, has been freed from court oversight, officially concluding decades of supervision by legal and mental health professionals.
"After 41 years 2 months and 15 days, FREEDOM AT LAST!!!," he wrote on Twitter shortly after noon on Wednesday.
Coldest start to winter in decades for eastern Australia
Here is that earlier weather reportage the indefatigable Peter Hannam alluded to …
Eastern Australia's giant cold snap is finally breaking down but not before temperatures reached lows not seen for seven decades or longer and pushed the country's main electricity grid to the brink.
The extended chill was caused by an unusual weather pattern that locked in cool pools of air over southern and eastern states, triggering the deepest snow dumps in the alps since 1968, according to Ben Domensino, a senior meteorologist at Weatherzone.
"Because it was so persistent over two weeks, we haven't seen a start to winter that cold in decades for most of south-eastern Australia," Domensino said.
Energy reserves improve but 'too early to say' when market will return to normal: Aemo
Peter Hannam
Good news on the energy front, as the risk of electricity shortages recedes further.
The Australian Energy Market Operator has just sent an update for the national electricity market that serves most of Australia excluding WA and the NT, with these key lines:
"Today, AEMO's forecast for reserve conditions have improved across all NEM regions. Following close coordination with the NSW government and generators, reserve levels have improved markedly in NSW."
That said, "it's still too early to say when the market will resume normal operations", Aemo said. That's about a day after it suspended the market.
As noted in an earlier post, the issues that remain seem more for tomorrow. Possible shortfalls forecast for Queensland and SA have recently been cancelled, and this is what remains for Victoria:
What's changed? Well, according to WattClarity, three coal-fired power units have come back online. Two are in Queensland – at Callide and Millmerran – and one at Yallourn in Victoria.
These will definitely help, as will the warming weather, as we reported here earlier.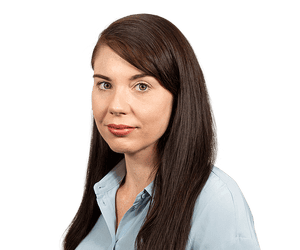 Melissa Davey
Up to 15,000 Australians are expected to die of Covid this year but an infectious diseases expert says that number is "way too high" and more should be done to encourage mask use and improve air quality.
Prof Margaret Hellard from the Burnet Institute has advised the federal and Victorian governments during the coronavirus pandemic. On Thursday, she warned the country was on track to have 10,000 to 15,000 Covid-19 deaths in 2022, which was far too many in her view.
"This kind of notion going around … that there's nothing that we've got to add or to offer, and that really things can't be done, is actually incorrect," Hellard told a Victorian parliamentary inquiry into the state's pandemic orders.
"The current level of vaccination is not high enough."
My favourite part of this is when this remarkably insouciant child asks "can we play dead yet?" and is politely told "walk faster please" (subtext: because there's a bear following us).
Everyone was fine here.
Albanese government to focus on health for Aboriginal people in bid to close the gap
From AAP's Tess Ikonomou in Canberra
Indigenous Australians assistant minister Malarndirri McCarthy has vowed health outcomes for First Nations people will be placed at the forefront of the Albanese government's bid to close the gap.
The Northern Territory senator was sworn into the ministry by governor general David Hurley on Thursday.
McCarthy was unable to participate in the first ceremony held at the beginning of June, after testing positive to Covid-19.
"It's a real honour, I'm very excited … to not only serve the NT as a senator, but to also serve in an Albanese Labor government," she said.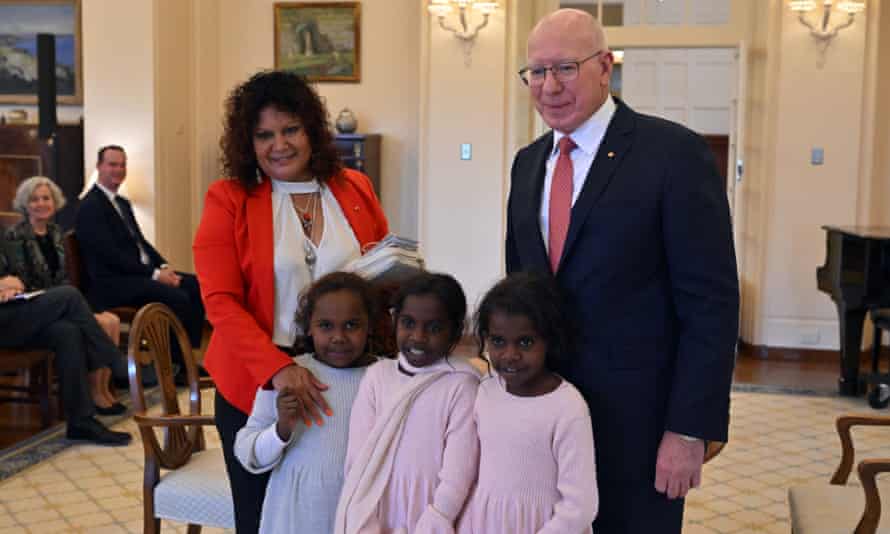 McCarthy said commitments taken to the election campaign focused on health policies, but also included improving access to education and job opportunities for people in regional and remote communities.
A key focus would be closing the gap in life expectancy between Indigenous and non-Indigenous people, with better health outcomes being essential to improving the lives of First Nations people.
McCarthy said she will be working closely with Indigenous Australians minister Linda Burney on progressing a constitutionally enshrined voice to parliament in the government's first term.
The Albanese government has pledged to hold a referendum on enshrining the voice in the constitution.
A "voice" would be a body made up of First Nations people that the government would need to consult with on policy.
The government has previously said the referendum won't be called until it is confident it will succeed, which will require bipartisan support.
Opposition leader Peter Dutton has said he is open to the voice, but wants to see the detail before making a commitment.
Foreign minister Penny Wong, in a joint press conference with her New Zealand counterpart on Thursday, said Australia should "integrate" First Nations culture "into how we engage with the world and how we talk to and with the world and about ourselves".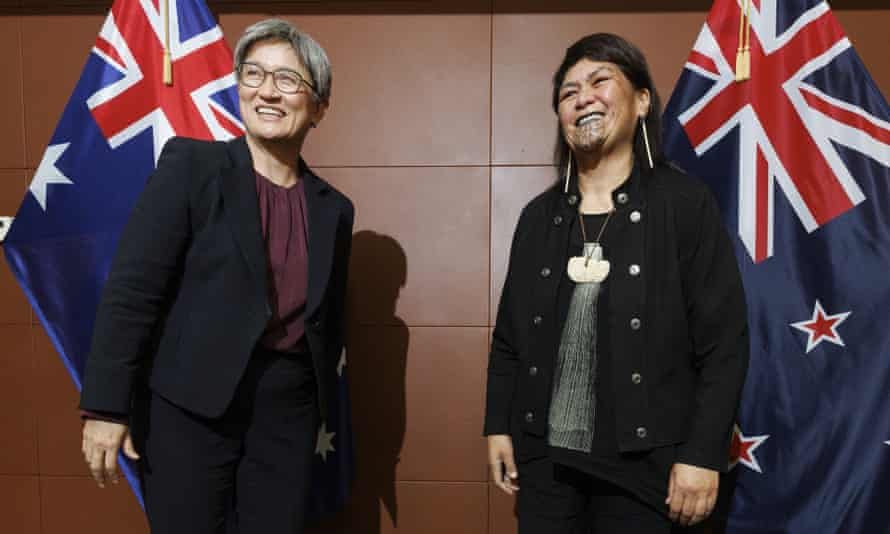 McCarthy said it was "fantastic" the government was throwing its support behind drawing on First Nations' historical relationships with neighbouring nations.