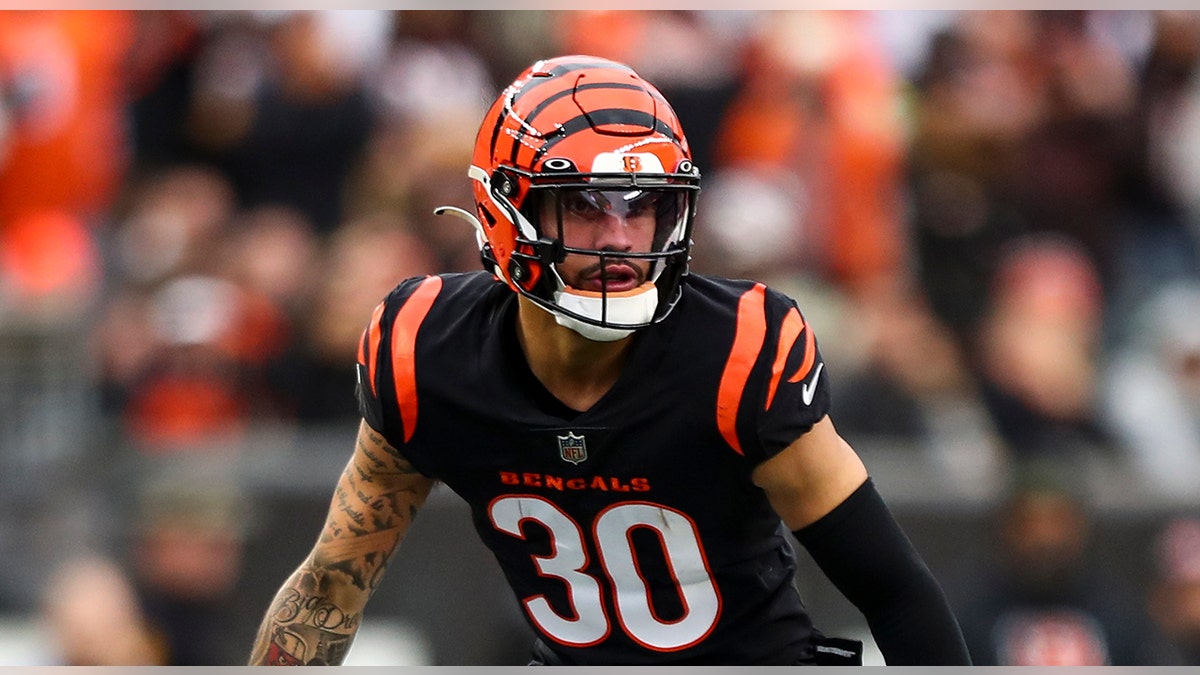 The Atlanta Falcons continue to make big moves as the free agency period opens in the NFL, and a key defensive piece has reportedly agreed to terms on a new deal.
Former Cincinnati Bengals standout safety Jessie Bates III has agreed to a four-year deal worth $64.02 million with $36 million guaranteed, according to NFL Network.
Bates, 26, has excelled as the Bengals' free safety since he was drafted in the second round of the 2018 NFL Draft. Because of that, many knew that Bates' price tag was going to be high, and the Falcons met the demand at just about $16 million per season over the course of the deal.
CLICK HERE FOR MORE SPORTS COVERAGE ON FOXNEWS.COM
The Bengals and Bates reportedly tried to work on a long-term extension before he hit free agency but were unable to meet at the right number. That's been the case since last season forced the Bengals to use their franchise tag on Bates to play with them in 2022.
He wasn't the only Bengal to leave on Monday either as fellow secondary man Vonn Bell is expected to join the Carolina Panthers.
FALCONS SIGN GUARD CHRIS LINDSTROM TO RECORD FIVE-YEAR CONTRACT EXTENSION
The Falcons can use all the help they can get on the defensive side of the ball after finishing 27th in…