'Master of None' Season 3: Does Aziz Ansari Appear in 'Moments of Love'?'
Master of None has previously given Denise (played by Lena Waithe) her own episode in the form of the Emmy-winning "Thanksgiving" episode. Season 3 (subtitled "Moments in Love"), however, turns her into the main character, with the five-episode series exploring her relationship with Alicia (Naomi Ackie). With the show focusing on these two characters, Netflix viewers may find themselves wondering exactly what has happened to original main character Dev (Aziz Ansari) and whether he will turn up in later episodes of the series.
Does Aziz Ansari appear in Master of None Season 3?
In the trailer for the show, there was a blink-and-you'll-miss-it appearance of Dev, shown having a one-on-one conversation with Denise.
Aziz Ansari's appearances on the show are like that moment in the trailer–brief. That said, he does turn up in the show a number of times. The first of these appearances comes mid-way through the first episode, in which Dev appears as a guest at a dinner party that goes badly wrong. In a number of other brief appearances, we get a further exploration of Dev and Denise's friendship and its complications.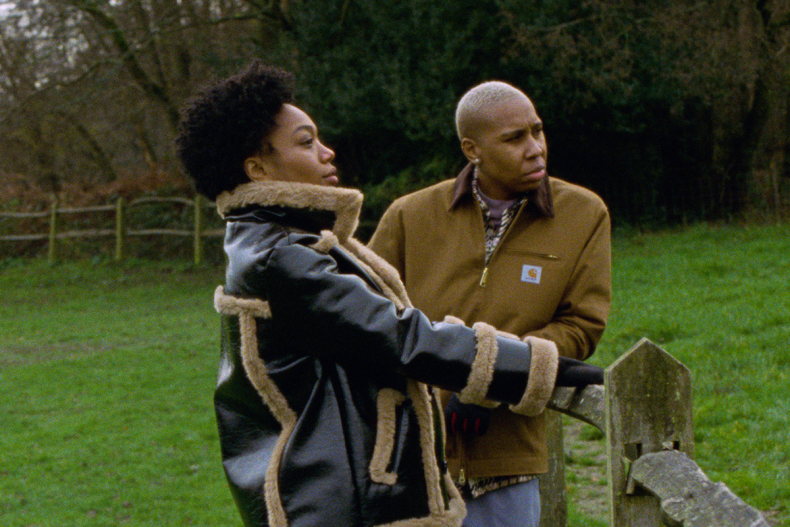 Ansari's presence remains on every episode of Master of None: Moments in Love, however. The actor directed every episode, and co-wrote the show with Waithe.
Explaining the shift in focus for Season 3 in a Deadline interview, Ansari said: "If you look back at any of the old interviews Alan [Yang, co-creator] and I did in Season 2, I think we were both pretty clear we didn't really want to do the show again if it was the same kind of show. We kind of exhausted what we wanted to say about me being a guy in my 30s and single in New York and eating food and running around."
The shift also comes after Ansari stepped away from the spotlight following a personal essay in 2018 that accused him of engaging in inappropriate sexual behavior during a date. He addressed the controversy in a 2019 comedy special, but has not made any other on-screen appearances apart from that and the 2020 Parks and Recreation charity reunion.
Though Waithe told Variety that she and Ansari had conversations about moving away from Dev as the main character "long before" the essay was published, she added to the outlet, "I think after the Thanksgiving episode, it really gave us even more confidence to do what we would already wanted to do, [but after] everything that happened — he needed to go away a bit, just to sort of sit with himself, to figure out who he wanted to be in the world and how he really wanted to approach his art."
Master of None Season 3 is released on Sunday, May 23 on Netflix.
Published at Sun, 23 May 2021 06:00:01 +0000
Attribution – For more Information here is the Article Post Source: https://www.newsweek.com/master-love-season-3-aziz-ansari-appearance-dev-netflix-1593591