Liberal law professor excoriates prosecutors, media over 'crash and burn' of Kyle Rittenhouse trial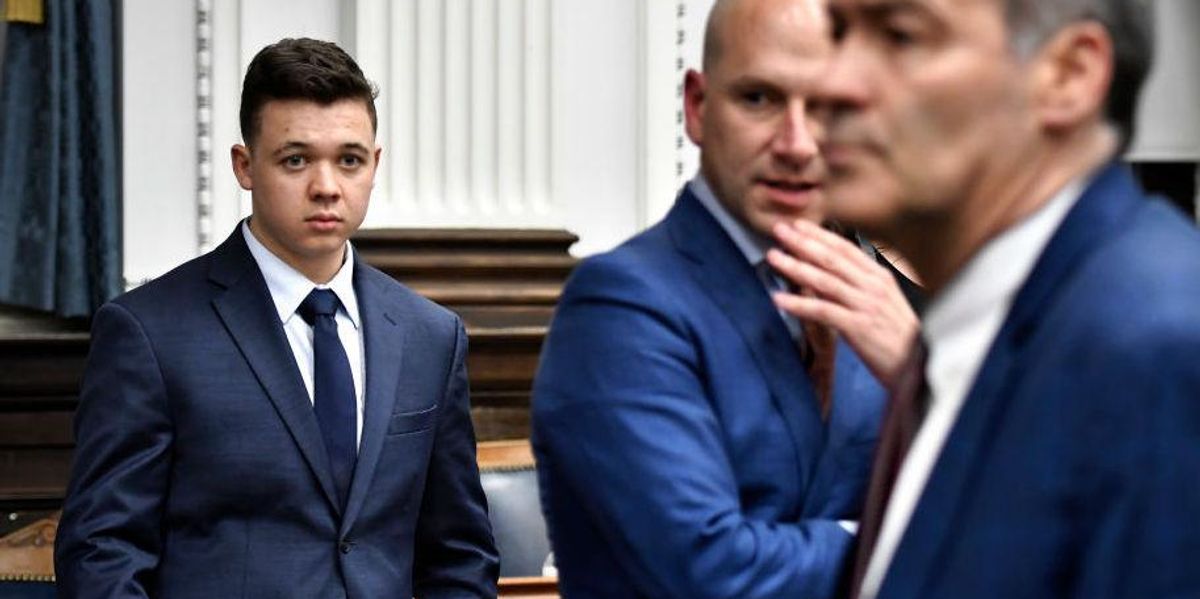 Jonathan Turley, a professor at George Washington University Law School and self-described "liberal," published a scathing essay this week about the Kyle Rittenhouse trial, taking to task the prosecution for its "crash and burn" and the media for its biased coverage.
What about the prosecution?
Writing in USA Today, Turley compared the trial to the "parable of the blind men and the elephant."
"The trial of Kyle Rittenhouse increasingly seems like a legal version of the parable of the blind men and the elephant," Turley wrote. "By only touching discrete parts of the animal, the men describe vastly different animals. In coverage of this trial, one would think that there were parallel trials occurring in Kenosha, Wisconsin."
"One consensus however is emerging: Things are not going well for the prosecution," he declared.
Turley explained that what happened at the trial this week amounted to a series "unforced errors by the prosecution." According to Turley, many of the prosecution's main witnesses undermine their case, and bolstered Rittenhouse's defense.
But bad witnesses were not the only blemish for the prosecution. Turley wrote:
It got worse from there, including a glaring constitutional violation by the prosecution when Binger began his cross examination of Rittenhouse by commenting on his decision to remain silent.

The judge correctly tore into the prosecutor. Any first-year law student knows that you cannot comment on the silence of a Mirandized defendant after an arrest under the Fifth Amendment – let alone ignore a court order.
Because of the prosecution's bungled performance, Turley said the outcome of the trial may likely be a hung jury or an "outright acquittal on the major charges."
What about the media?
Unfortunately, how one perceives what happened at the trial largely depends on your media consumption, Turley observed.
"[T]he reason for this developing failure [by the prosecution] depends greatly on what media you are watching other than the trial itself. It is either the product of systemic errors or systemic racism," Turley wrote.
Turley explained:
The problem is that many people may be unaware that the case is collapsing due to such evidentiary or tactical failures. Any hung jury or acquittal will come as a shock, and the level of outrage is likely to be greater. This case began with violent rioting in Kenosha, and the news coverage is fueling the danger of renewed violence.

It is even worse in that some coverage has dismissed the trial as an exhibition of raw racism. Some have criticized Judge Bruce Schroeder after he enforced long-standing constitutional principles and defended the core constitutional right of the defendant against self-incrimination.
Turley specifically targeted MSNBC hosts Tiffany Cross and Joy Reid, as well we commentator Elie Mystal and MSNBC legal analyst Paul Butler, for their comments about Rittenhouse and his trial.
"Rittenhouse is not to be judged for society's historical racism, and such history does not change the underlying facts," Turley wrote. "[T]his trial is about the actions of one individual – not society – in 2020. Those actions are increasingly favoring acquittal on the most serious charges."
Published at Sat, 13 Nov 2021 17:30:00 +0000
https://www.theblaze.com/news/jonathan-turley-kyle-rittehouse-trial