Joe Biden's Approval Ratings Set to Bounce Back As Infrastructure Deal Widely Supported
President Joe Biden's approval rating could be set to bounce back following the passage of a bipartisan infrastructure bill, as a new poll shows wide support for the measure.
The president's approval rating has been on a downward trajectory since August, with a recent Suffolk poll showing 38 percent of Americans approved of his job performance and 66 percent believed the country was on the wrong track.
However, a Politico/Morning Consult poll published on Wednesday found that the majority of respondents supported the recently passed bipartisan infrastructure bill in what may be a boost for Biden.
The poll asked: "As you may know, the U.S. Senate passed a $1 trillion bipartisan bill to improve America's infrastructure. Do you support or oppose this infrastructure bill?"
Among registered voters, 28 percent said they "strongly support" it and 26 percent said they "somewhat support" it.
That compares to 17 percent who said they "strongly oppose" the legislation and 14 percent who "somewhat oppose" the bill.
The poll was conducted from November 5 to 7 among a sample of 1,998 registered voters and has a margin of error of plus or minus 2 percentage points.
The broad support for the infrastructure bill seen in the Politico/Morning Consult poll is likely to be welcome news for the Biden administration after a number of polls suggested Democrats would struggle in the upcoming 2022 midterm elections.
The bill was passed by the Senate in August by a vote of 69-30 with 19 Republicans joining Democrats in supporting it. The House of Representatives passed the bill late on November 5 following delays due to conflict between moderates and progressives in the Democratic party.
The Politico/Morning Consult poll also found that there were similar levels of support for the bill among registered independent voters—a key demographic whose votes may be crucial in the midterm elections.
The poll showed that 23 percent of independents "strongly support" the bill and 30 percent said they "somewhat support" it. By contrast, 14 percent of independents "somewhat oppose" the measure and a further 14 percent "strongly oppose" it.
Biden will sign the bill at a ceremony on Monday that will be attended by members of Congress who helped to pass it. The $1.2 trillion package will provide funding for roads and bridges and improving public transit as well as expanding internet access, updating the electric grid and other measures.
It could provide a much needed boost to his approval rating. Poll tracker FiveThirtyEight, which tracks Biden's popularity based on analysis of a wide range of polls and its own system of pollster ratings, gave Biden an approval rating of 42.7 percent as of November 10. His disapproval rating has outpaced his approval since August 30.
The president's low approval ratings coincided with wrangling among Democrats over the bipartisan infrastructure bill and the Build Back Better Act as it appeared he was struggling to pass his agenda.
While the bipartisan bill has now passed, Democrats still hope to pass the $1.75 trillion Build Back Better Act through the budget reconciliation process. If both bills become law, they could have a significant effect on public approval of Biden.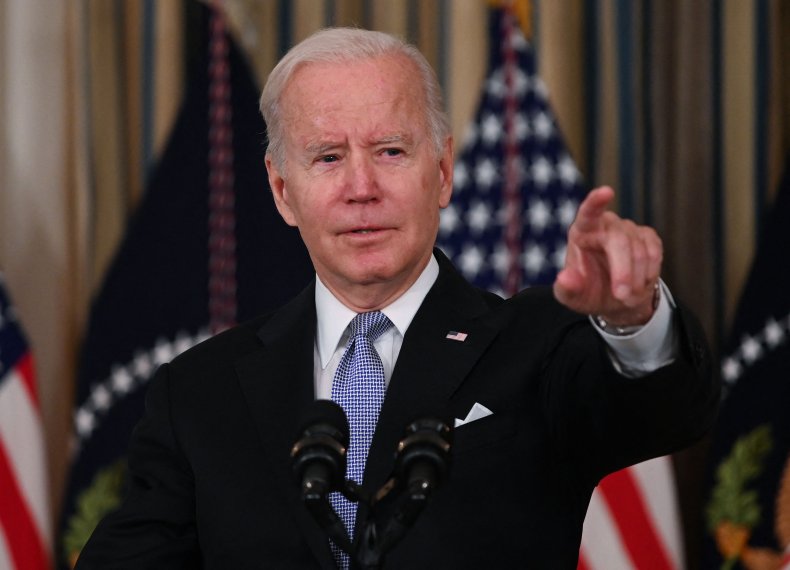 Published at Thu, 11 Nov 2021 10:11:43 +0000
https://www.newsweek.com/joe-biden-approval-ratings-bounce-back-infrastructure-deal-widely-supported-1648238