Indian Health Minister Says Country Better Prepared to Beat COVID Than in 2020 as Cases Top 17 Million
India's health minister said on Tuesday that the country is better prepared to beat COVID-19 than in 2020, despite the country experiencing a massive surge in cases that's straining medical resources.
The official, Harsh Vardhan, tweeted a video with text that read, "Today we are in a much stronger position against Corona than in 2020. In 2020, we started our fight from zero, because no one knew anything about this virus at that time."
According to a health ministry statement, Vardhan also said that India is "better prepared mentally and physically with more experience to beat the pandemic as compared to 2020."
The statement noted that Vardhan's comments were made during a virtual webinar where he announced "a series of blood donation camps at 13 different locations in Chandigarh, Punjab, Haryana and Himachal Pradesh."
The camps are being organized by the Competent Foundation as well as non-governmental organizations (NGOs) to help fulfill the "blood requisition due to COVID pandemic."
Vardhan's comments come as India surpasses 17 million confirmed cases. According to a tracker from Johns Hopkins University, the nation is also nearing 200,000 COVID-related deaths. On Monday, India reported that more than 117 people were dying from the disease every hour.
During a recent speech to mark the beginning of World Immunization Week, World Health Organization (WHO) Director-General Tedros Adhanom Ghebreyesus called the COVID situation in India "beyond heartbreaking."
"It's pleasing to see small declines in cases and deaths in several regions, but many countries are still experiencing intense transmission, and the situation in India is beyond heartbreaking," Ghebreyesus said. "WHO is doing everything we can, providing critical equipment and supplies, including thousands of oxygen concentrators, prefabricated mobile field hospitals and laboratory supplies."
In response to the surging number of cases, the Indian government has been transporting medical oxygen to hospitals, and videos posted across social media have shown the oxygen tanker trucks receiving police escorts.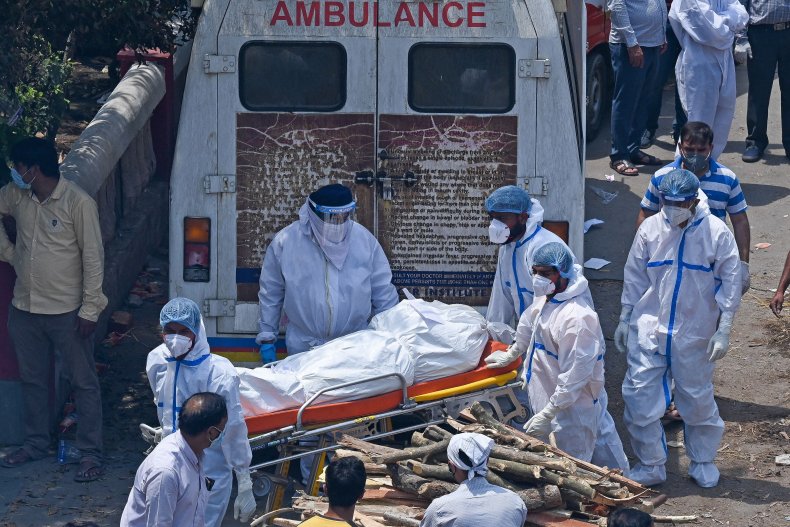 U.S. President Joe Biden recently spoke with India's Prime Minister Narendra Modi and, according to a readout of the call, "pledged America's steadfast support for the people of India who have been impacted by the recent surge in COVID-19 cases."
"In response, the United States is providing a range of emergency assistance, including oxygen-related supplies, vaccine materials, and therapeutics. Prime Minister Modi expressed appreciation for the strong cooperation between both countries," the readout of the call said.
Newsweek reached out to India's health ministry for comment but did not receive a response in time for publication.
Published at Tue, 27 Apr 2021 17:05:32 +0000
Attribution – For more Information here is the Article Post Source: https://www.newsweek.com/indian-health-minister-says-country-better-prepared-beat-covid-2020-cases-top-17-million-1586835