Gov. Ron DeSantis took his oath of office Tuesday afternoon on the steps of the state Capitol building in Tallahassee. His inauguration came months after a landslide reelection win with nearly 60% of the vote.
While the building and the victory behind him are historic, so was the Bible on which the Republican governor was sworn in for his second term. The Aitken Bible, on loan from nationally syndicated radio host and co-founder of Blaze Media Glenn Beck, was the same on which great patriots — without whom there might not be an America today — swore their allegiance in the days of the nation's founding.
Glenn Beck unveiled the American Journey Experience in 2020. The AJE is a state-of-the-art museum and research library replete with documents and antiquities speaking to America's rise and greatness. Among the collection is Franklin D. Roosevelt's wheelchair, the original script for Orson Wells' "War of the Worlds," and original letters written by George Washington.
The collection also boasts one of the rarest books in the world: an Aitken Bible from 1782, personally owned by Glenn Beck.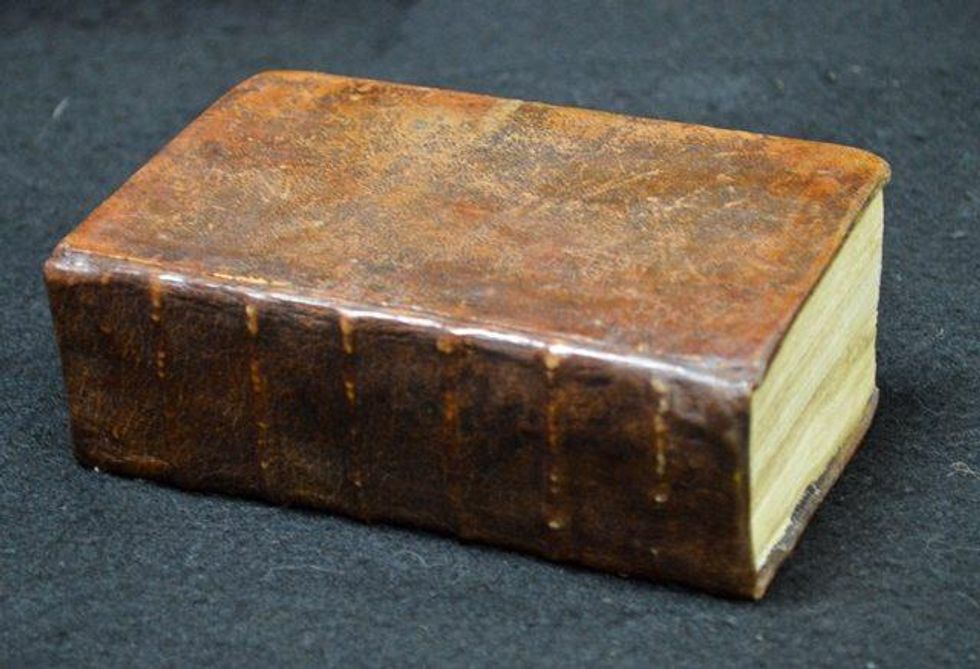 The Aitken BibleCourtesy: WallBuilders
It is this very Bible, called the "Bible of the…