Elections 2021: Johnson set for independence referendum clash with Sturgeon as counting continues in Scotland – live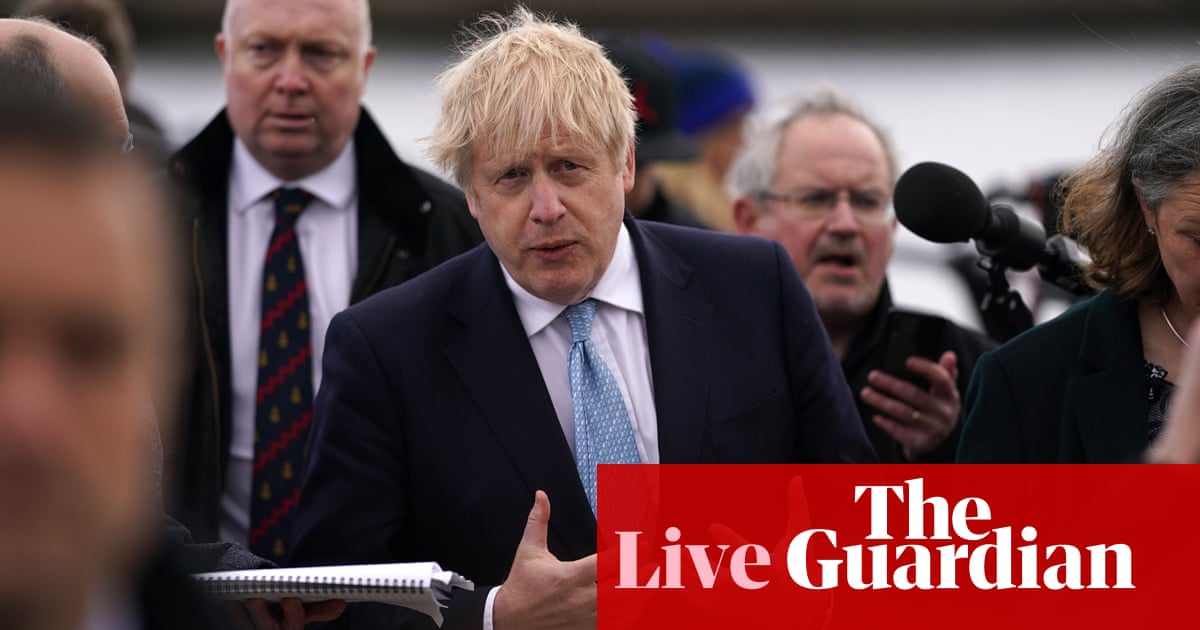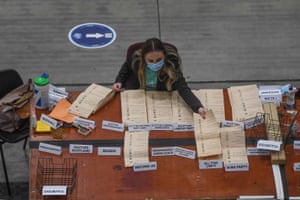 Kate Forbes, the finance secretary in the Scottish government, told BBC News that voters in Scotland would not get a second independence referendum immediately. When it was put to her that because of the pandemic independence supporters would have to wait for a referendum, she replied:
That's right. We have said that the priority right now is steering the country through this crisis and emerging from the pandemic.
But when asked if that meant she agreed with Boris Johnson, who told the Daily Telegraph that he was opposed to a referendum being held "in the current context" (see 8.03am), she replied:
I don't think that's what Boris Johnson is saying … I what he's saying is there will be no referendum because he's scared of the result.

What we're saying is that our priority is managing the crisis, but it's important that the people of Scotland have another say over their long term future.

And I remind you that the Conservatives did campaign on a single issue, which was no to a second independence referendum. They have three seats to our 40. And I think that tells a story of its own.
Earlier her Scottish government colleague John Swinney said he thought Johnson's use the of formula "in the current context" indicated that there might be scope for agreement between Edinburgh and Westminster on the timing of the referendum. (See 8.48am.)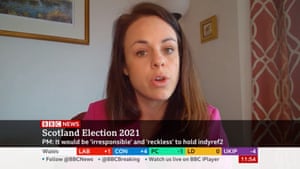 Counting has begun of the 714,745 votes cast in the Greater Manchester mayoral election, with incumbent Andy Burnham widely expected to win the poll, PA Media reports. PA says:
Burnham won 63.4% of the votes cast in 2017 and turnout is up around 5% on the last election, to 34.74%.

The outcome of the first round of voting is expected around 3pm, although with Burnham running for a second term and nine candidates in all, the election could go to a second round, with second preference votes also then counted to decide the winner.
According to the BBC, Labour sources in the West Midlands fear that Andy Street, the Conservative mayor, could be re-elected on the first ballot. That will happen if he gets more than 50% of the vote. Mayors are elected using the supplementary vote system which means that if no candidate gets 50% on first preferences, the second preferences who fail to make the top two are taken into account.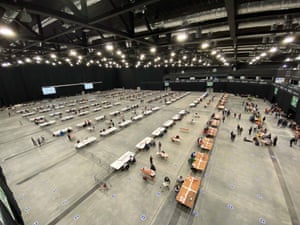 Although Labour has been losing council seats in England, and it lost the Hartlepool parliamentary seat to the Conservatives for the first time in more than 60 years, in Wales it has been doing well. Here is an extract from a briefing that Welsh Labour sent out overnight.
Welsh Labour has once again confounded expectations, on course to hit 30 seats once Mid and West Wales regional votes are announced – while outperforming all pre-election polls and breaking new ground.

After 22 years in government, Welsh Labour were given a resounding vote of confidence, and will now form their sixth consecutive government since the advent of devolution.
The briefing note also credits the party with defeating Plaid Cymru in Rhondda and Llanelli, cutting Tory majorities in Monmouth and West Wales and getting swings from both Plaid and Tories.
Labour has currently 30 of the 60 seats in the Senedd. There are list seats still to be decided, but none of them are expected to go to Labour. But, as this chart from an Institute for Government briefing shows, 30 seats matches Labour's best performances (in 2003 and 2011) in the previous five elections under devolution.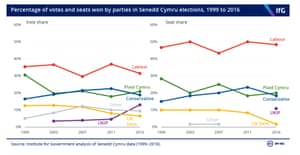 As many commentators have been pointing out, the Welsh results are further evidence that these elections have seen incumbents – or, more probably, administrations associated with delivering the vaccine rollout – doing well.
The husband of Woman F, one of two female civil servants to originally accuse Alex Salmond of sexual harassment, has given a powerful interview to the Daily Record in which he describes in graphic detail the effect of the former first minister standing in the Holyrood election on his wife.
He tells the Record:
It has been impossible to move on with our day-to-day lives. My wife had always been driven in work and in life but is now a shadow of her former self, incapacitated by depression.
Talking about the vicious trolling endured by his wife, and indeed all those women who give evidence about Salmond's alleged behaviour at his trial last March, he explains:
The social media attacks were like a black hole we were sucked into. It felt like watching my wife self-harm when she was glued to a screen reading abusive comments. She has been bullied by thousands of people she has never met who are hiding behind the shield of the internet.
This is from James Vincent, BBC Yorkshire's political editor.
Stephen Gethins, the former SNP MP, has posted a useful thread on Twitter, rebutting the claim that the party would need an absolute majority at Holyrood to have a mandate for an independence referendum. He makes the point that, while first past the post at Westminster allows the government to implement policies without majority public support ("in 2015 David Cameron delivered an EU referendum after winning less than 37% of the vote"), the Scottish PR system was specifically designed to ensure that parties work together to implement measures that have majority support.
So the system was deliberately set up to ensure that mandates are linked to parliamentary majorities, not single party majorities, he points out.
The thread starts here.
And here are some of his tweets.
According to Sky's Joe Pike, the regional ballot papers in Glasgow are two feet long.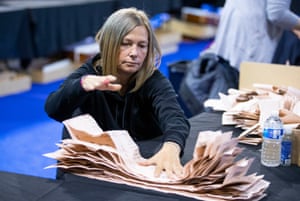 From ITV's Paul Brand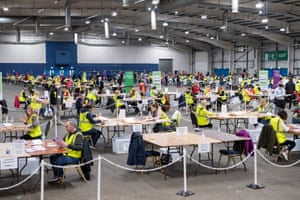 In an interview with BBC News Lorna Slater, the co-leader of the Scottish Greens, said that if a majority of MSPs in the new parliament back an independence referendum – as will be the case, even if the SNP does not win an outright majority, because her party supports independence – there will be a mandate for one. She told the programme:
We're looking at it as a democratic process. The referendum we had in 2014 was granted by David Cameron because he saw that there was a clear democratic mandate for it, and there will be another clear democratic mandate this time. What kind of country are we if we ignore that kind of democratic mandate anyway.
She also said she thought Boris Johnson was opposed to a referendum because he knew he would lose.
Asked when she wanted the referendum to take place, Slater said her manifesto said during this parliament. She said her personal view was that it had to be after the pandemic was over, so that people could campaign properly.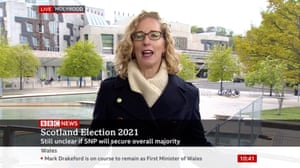 This is from the Herald's Tom Gordon on the Aberdeenshire East result. (See 10.57am.)
And this is from the BBC's Nick Eardley.
From Sky's political editor, Beth Rigby
The SNP has held Aberdeenshire East, but with a reduced majority. Here are the full results from PA Media.
Gillian Martin (SNP) 18,307 (44.63%, -1.16%)
Stewart Whyte (C) 16,418 (40.02%, +11.03%)
Conrad Wood (LD) 3,396 (8.28%, -10.74%)
Graeme Downie (Lab) 2,900 (7.07%, +0.87%)
SNP maj 1,889 (4.60%)
6.10% swing SNP to C
Electorate 64,059; Turnout 41,021 (64.04%, +8.74%)
And here is the 2016 result here.
2016: SNP maj 5,837 (16.80%) – Turnout 34,753 (55.30%)
Martin (SNP) 15,912 (45.79%); Clark (C) 10,075 (28.99%); Jardine (LD)
6,611 (19.02%); Flavell (Lab) 2,155 (6.20%)
In an interview on the Today programme this morning Nick Thomas-Symonds, the shadow home secretary, said that Labour should respond to the election results by accelerating the pace of change. He said there should be a "root and branch policy review" so Labour could have a "bold, credible offer" at the next election.
Asked if this meant ditching the Corbynite policies that Sir Keir Starmer promised to keep when he was running for leader, Thomas-Symonds replied:
No, I think that's not the analysis I would use.

There are things that were in previous manifestos will always be Labour manifestos; for example, reform of social care which this government is notably failing on, which is a huge challenge.

Secondly, something like addressing climate change, the great challenge of our age.

It is not so easy as to just say you ditch this manifesto or that manifesto. It is accepting that the pandemic has made this dramatic change to our politics. We have to then re-imagine that economy, post pandemic.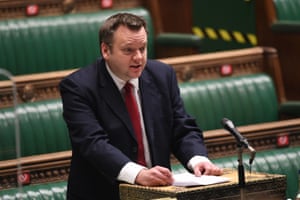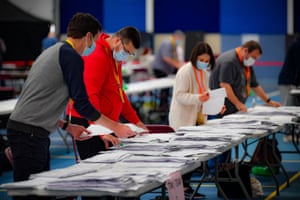 Published at Sat, 08 May 2021 11:17:51 +0000
Attribution – For more Information here is the Article Post Source: https://www.theguardian.com/politics/live/2021/may/08/elections-2021-scotland-england-wales-london-mayoral-devolved-local-live