Elections 2021: Conservatives win Hartlepool byelection, dealing blow to Labour – live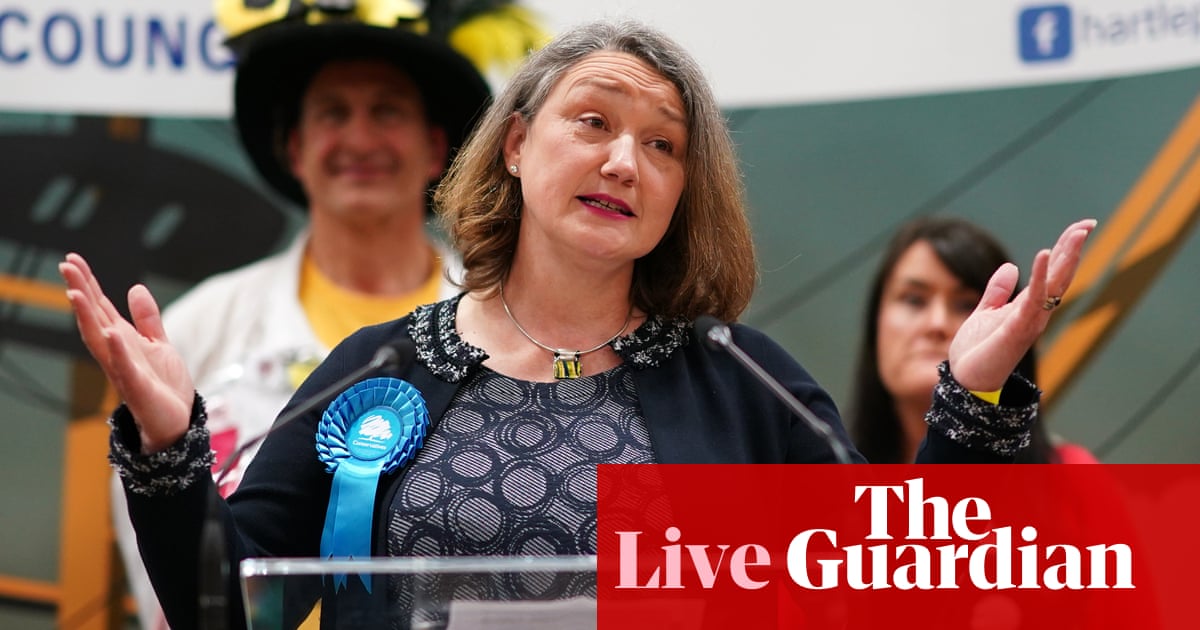 Nicola Sturgeon is heading for a significant victory in the Holyrood elections but could well end up one seat short of an overall majority, the elections expert Prof Sir John Curtice has said.
Curtice told BBC Radio Scotland that, based on the last five opinion polls, the Scottish National party could win 64 of the Scottish parliament's 129 seats. The intervention by Alex Salmond and his nationalist Alba party had likely cost the SNP some vital list seats, he said, cutting their chances of an overall majority to around 50/50.
Although Alba has been polling at around 3% on the lists, making it unlikely they will win seats, it still shaved off SNP support. The Scottish Greens meanwhile are on course for a record number of seats, reaching 10% in regional list seat polling. That implies there will be a widely-forecast majority of pro-independence MSPs, once all the results are out later on Saturday.
As polling closed on Thursday night, sources in the SNP, Labour and the Tories reported record turnout but added that it was also patchy in some places. Many observers expect significant levels of anti-independence tactical voting in Labour, Tory and Lib Dem marginals.
Speaking on Good Morning Scotland, Curtice said:
If you take the five opinion polls that were conducted in the last week or so of the campaign, they suggest that on average the SNP are running at 49% on the constituency vote, although much lower – about 38% – on the list.

The Conservatives are narrowly ahead of Labour – about 22% Conservatives to 21% for Labour on the constituency vote – but the Conservatives enjoy a comfortable four-point lead on the list vote and that's going to be the crucial one so far as seats are concerned.

If you take all of those numbers and you do the dangerous game of trying to predict what the outcome might be, you get to 64 SNP seats – which really means there is a 50% chance the SNP will get an overall majority, but equally a 50% chance that they might fail.

Indeed, it's probably all going to turn on the outcome in nine really marginal, opposition held seats – some held by Conservative, some held by Labour – but all with majorities of less than five points.

If the national polls are roughly right, it is a question of how many of those seats the SNP manage to pick up and that's one of the things you really cannot tell from national polls, whether that's going to happen or not.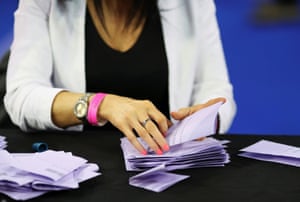 Published at Fri, 07 May 2021 09:38:52 +0000
Attribution – For more Information here is the Article Post Source: https://www.theguardian.com/politics/live/2021/may/07/elections-2021-latest-results-scotland-england-wales-hartlepool-labour-conservatives-snp-live