Coronavirus live: EU 'ready to discuss' vaccine patent waiver after WHO calls US move 'heroic'; new India case record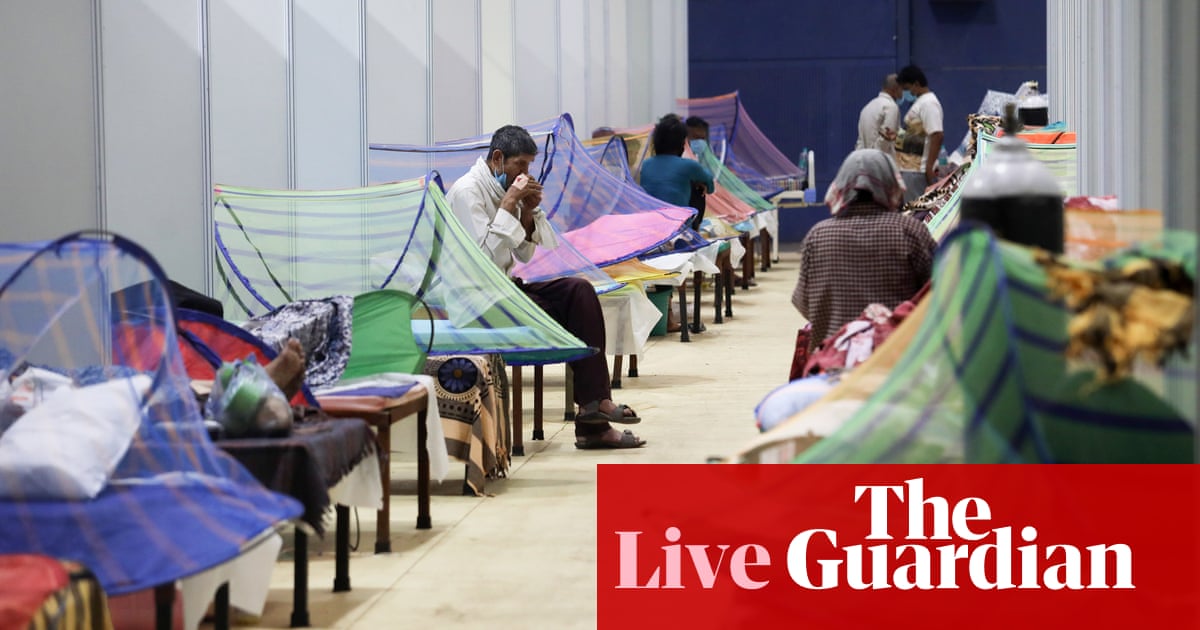 Australian prime minister Scott Morrison's Facebook page is spending $2,000 Australian dollars on ads targeting the Indian community in Australia to explain the travel ban.
The ban prevents Australians who have been in India in the previous 14 days from returning to Australia, with threats of fines and jail time if they return. The government says it was enacted in response to the high number of cases of Covid-19 in India but since it was announced, Morrison has been in damage control against accusations the policy is racist.
On Tuesday, the prime minister launched three sponsored videos on Facebook, including subtitles in Hindi and Punjabi, where he talks directly to the camera about the ban. In the nearly nine-minute-long video, Morrison notes the Indian community in Australia is a "generous and kind community" going through a difficult time.
"I know this is a time of great pain and great fear, as many families in Australia have lost ones in India," he says in the video. "You know we are witnessing in India an unfolding humanitarian catastrophe."
But he explained the decision to ban returning Australians from India on the basis of medical advice. He said the "temporary" pause would be reconsidered on 15 May, and reviewed every day before then.
The online advertising push comes as immigration minister Alex Hawke holds a series of roundtable meetings with Indian community leaders in Australia to explain the policy and hear their concerns. He held his sixth meeting on Thursday.
Read more of Josh Taylor's report here: Scott Morrison targets Australian-Indian community with Facebook ads explaining travel ban
Published at Thu, 06 May 2021 08:32:09 +0000
Attribution – For more Information here is the Article Post Source: https://www.theguardian.com/world/live/2021/may/06/coronavirus-live-news-who-says-us-support-for-vaccine-patent-waiver-heroic-india-sees-new-case-record