Cori Bush calls Joe Manchin's opposition to the Build Back Better Act 'anti-Black, anti-child, anti-woman, and anti-immigrant'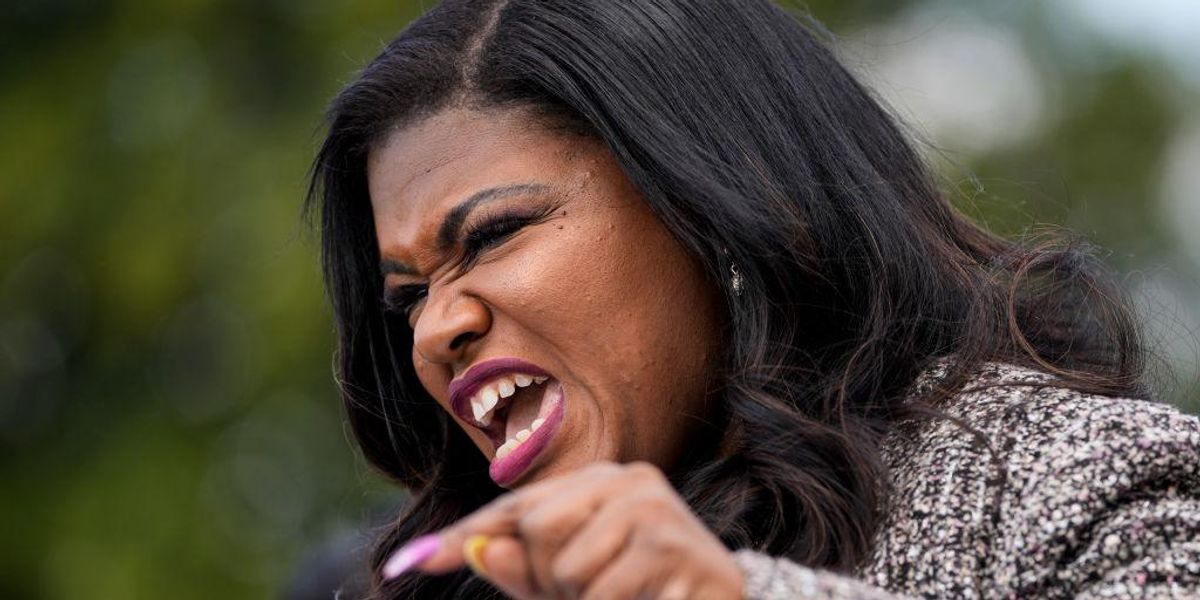 Democratic Sen. Joe Manchin has been a persistent road block in the left's quest to splurge beaucoup bucks on a massive spending plan, and now Rep. Cori Bush is decrying the senator's steadfast opposition to the Biden administration's proposal as "anti-Black, anti-child, anti-woman, and anti-immigrant."
"Joe Manchin's opposition to the Build Back Better Act is anti-Black, anti-child, anti-woman, and anti-immigrant. When we talk about transformative change, we are talking about a bill that will benefit Black, brown and Indigenous communities. Those same communities are overwhelmingly excluded from the bipartisan infrastructure bill. We cannot leave anyone behind," Bush declared in a statement.
"Senator Manchin must support the Build Back Better Act," she insisted.
Manchin on Monday called for Congress to approve a bipartisan infrastructure proposal. But he remained unwilling to get on board with other legislation that Democrats want to ram through Congress.
"Simply put, I will not support a bill that is this consequential without thoroughly understanding the impact that it'll have on our national debt, our economy, and most importantly all of our American people," Manchin said.
Last week during a congressional hearing Bush blasted energy company executives.
"For years you all have continued to promote fossil fuels despite knowing that promoting them means promoting environmental racism and violence in black and brown communities," Bush declared. She continued, saying that they persist in "promoting and selling fossil fuels that are killing millions of people. This is a striking example of white supremacy. Your profit-driven choices threaten my life, the lives of my family, my neighbors, and our communities every single day."
Bush said that they should resign: "Developing fossil fuels now given the escalation of the climate crisis and its harm on black and brown communities is unconscionable. Given each of your roles in these attacks on our humanity, you all should resign."
Published at Tue, 02 Nov 2021 03:24:19 +0000
https://www.theblaze.com/news/anti-black-anti-child-anti-woman-and-anti-immigrant-cori-bush-decries-joe-manchin-s-opposition-to-the-build-back-better-act