Attorneys Questioned Just 71 Members of Ahmaud Arbery Jury Pool in First Week of Selection
Only 23 jurors out of 71 questioned were deemed fit for selection after the first week of questioning in the murder trial three men accused in the killing of Ahmaud Arbery.
Slowly but surely, judges and attorneys for the trial moved through the selection by questioning potential jurors one by one and also in groups.
Superior Court Judge Timothy Walmsley urged attorneys to "streamline" their approach for faster results despite the defense team asking blunt questions.
"It's possible a final jury of 12 people, plus four alternate jurors, may not be seated until sometime next week in coastal Glynn County," Walmsley said.
Prior to jury selection, the court anticipated a challenge finding unbiased jurors within Glynn County considering the infamy of the case. As a result, the courthouse sent out 1,000 jury summons.
Dozens more jurors are needed to qualify as impartial for the jury pool. So far most of the potential jurors from the county have seen the highly publicized video of Travis McMichael shooting Arbery with a shotgun three consecutive times at close range.
Last week, Walmsley stopped defense attorneys when they asked jury panelists directly whether they already thought the defendants were guilty.
​​Walmsley warned one attorney, calling the question "inappropriate."
But many jurors said they have formed opinions on the case. In order to be selected for the jury, attorneys have to determine if they could look at the case solely based on evidence.
Two out of 19 potential jurors brought to the courthouse were dismissed last Monday because they already had opinions about the defendants' guilt or innocence.
For more reporting from the Associated Press, see below.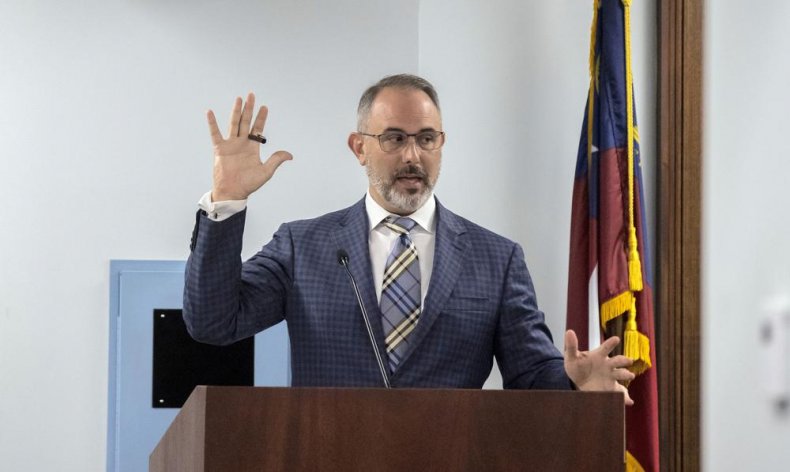 Arbery was fatally shot Feb. 23, 2020, after a white father and son armed themselves and pursued the 25-year-old Black man in a pickup truck after spotting him running in their neighborhood outside the port city of Brunswick. A white neighbor, William "Roddie" Bryan, joined the chase and took cellphone video of the shooting that stirred a national outcry when it leaked online two months later.
The McMichaels and Bryan were all three charged with murder and other crimes last year.
Defense attorneys said the men facing trial committed no crimes. They say the McMichaels had reason to suspect Arbery had committed crimes in the neighborhood because he had been seen previously entering a house under construction. They say Travis McMichael shot him in self-defense after Arbery attacked with his fists.
Prosecutors say Arbery was merely out jogging when he was slain. Investigators have said he was unarmed and there's no evidence he committed crimes in the area.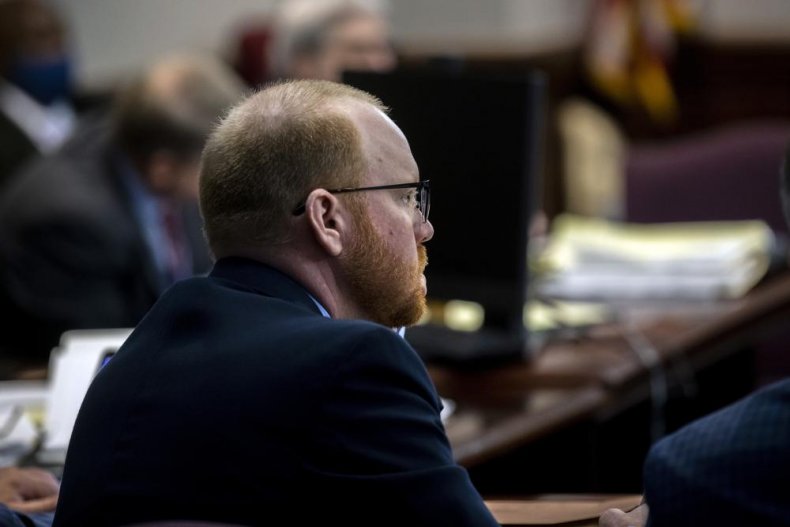 Published at Mon, 25 Oct 2021 19:11:25 +0000
Attribution – For more Information here is the Article Post Source: https://www.newsweek.com/attorneys-questioned-just-71-members-ahmaud-arbery-jury-pool-first-week-selection-1642382